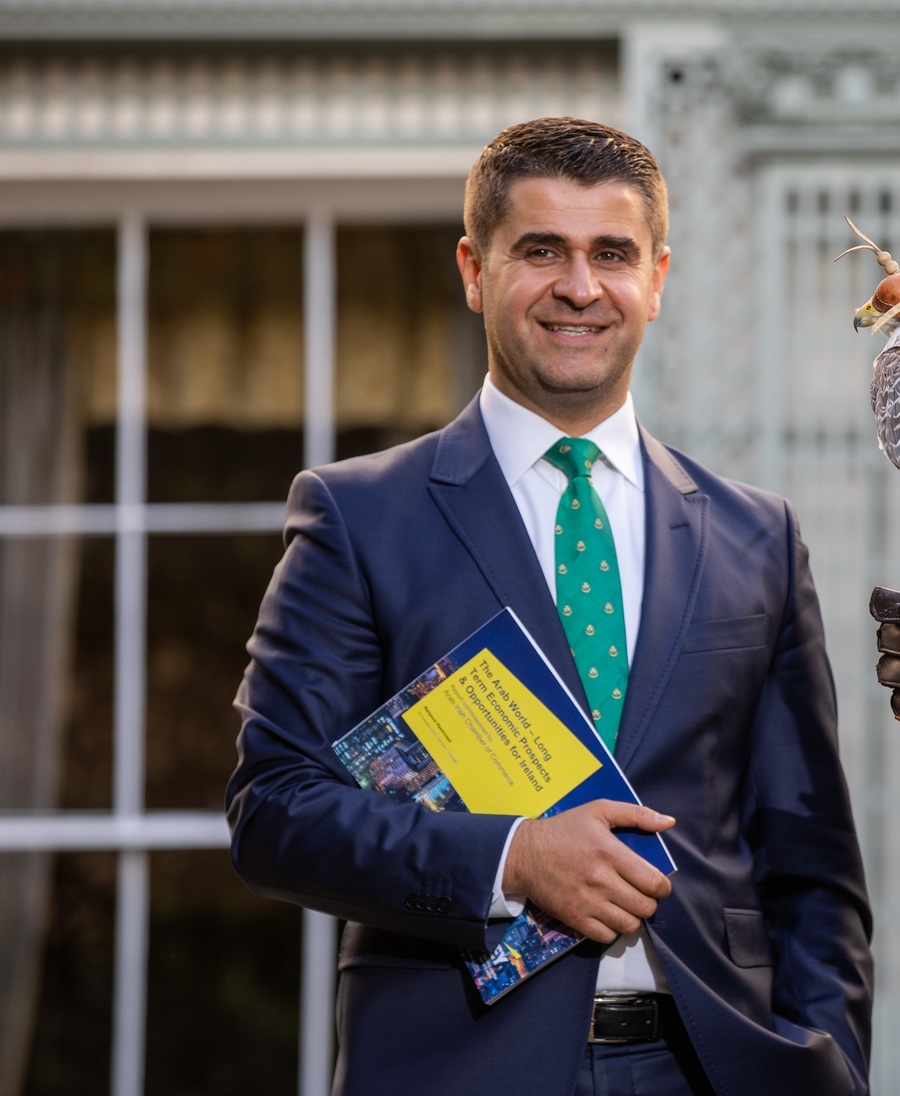 Ahmad Younis is Secretary General and CEO of the Arab Irish Chamber of Commerce, a position he has held since 2010.
Having lived in the Arab world until moving to Ireland at the age of nine, Ahmad actively supports the development of strong Arab Irish business relationships for the mutual benefit of both regions. He believes that the culture and traditions of the Arab world are widely misunderstood and the opportunities for business underestimated.
Ahmad's first role was with AIB, where he spent 11 years across different departments ranging from the corporate function to personal finance. In 2008, he took up a position in wealth management, managing an extensive customer investment portfolio. A difficult economic climate led Ahmad to leave this position, after which he joined the Arab Irish Chamber of Commerce, where he has been for more than 13 years. Having started out in a hands-on role involving the physical handling of documentation relating to exports to the Arab region, Ahmad identified the need to move away from this time-consuming method, which resulted in the development of tailored software to accommodate the Chamber's customers and documentation processes.
Ahmad deals with a wide range of stakeholders in driving Arab-Irish relations including Ambassadors to Ireland, Irish chamber groups, Chambers of commerce in the Arab world, the Department of Finance, Bord Bia and Enterprise Ireland among others. With trade having increased to the Arab states from Ireland significantly, particularly in the last few years, Ahmad continues to facilitate trade to the region with the Chamber now processing around 14,000 shipments from Ireland, each year.