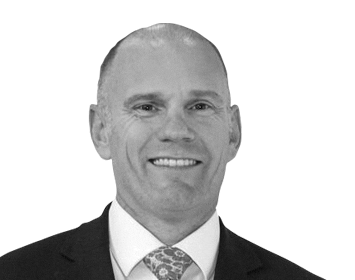 CEO of DAA International and former MD of Terminal 5, King Khalid International Airport, Riyadh.
An inspirational leader with a proven track record of delivering results in challenging, highly regulated UK and international roles within the aviation sector; including 6 years at Heathrow Airport and 8 years international experience. Successfully led and motivated the operations team at Heathrow's Terminal 5, post opening disaster in September 2008 culminating in winning the 'World's Best Airport Terminal' award. Selected and developed a team to design the strategy, plan and ultimately deliver the Heathrow 2012 Olympic Games Programme, during which time Heathrow achieved record customer service scores
Mentored a team accountable for current and new build terminals operations at Muscat and Salalah airports, Oman. Led a multinational team to achieve second best terminal in the Middle East at Riyadh Airport, Saudi Arabia. Currently CEO of daa International, an international consultancy, airport management and investment business, which recently succeeded in being appointed as airport operator for the largest airport in Saudi Arabia, King Abdulaziz International Airport.
Experienced in strategic airport and event planning, selected to become an International Olympic Committee advisor on airport capacity for sporting events, including Rio 2016 Games, Doha 2022 World Cup and PyeongChang 2018 Games.