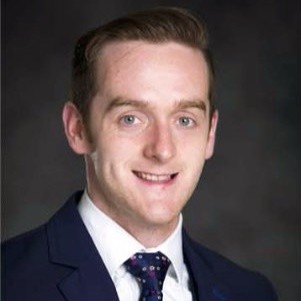 Ian Cahill is an accomplished professional with extensive experience in international sales, particularly in the vibrant Middle East region. As the International Sales Manager at Flahavan's, a revered family-owned business known for its 200-year legacy in oat milling, Ian plays a pivotal role in expanding the company's global presence and exploring new markets.
Flahavan's, managed by the 7th generation of the family, is widely recognized for its commitment to crafting premium oat-based consumer products under the esteemed Flahavan's brand. Their mill in Kilmacthomas, Co. Waterford, stands as a testament to their dedication to quality and tradition. With over a decade of experience, Ian has honed his expertise and industry knowledge, particularly in the Middle East. His journey in the region began during his tenure with Ornua, where he gained invaluable insights and established crucial connections. Building on this success, Ian took on roles based in Dubai, further enriching his understanding of the Middle Eastern market.

During his time as a marketing advisor for Bord Bia, Ian played an integral role in promoting Irish products in the region, leveraging his strategic acumen and market insights to foster growth and establish meaningful partnerships. After his tenure with Bord Bia, Ian joined Glanbia, where he excelled in sales and business development. His exceptional skills in driving growth and forging strategic partnerships led to his appointment as the Regional Manager – Consumer for Glanbia Ireland, where he successfully fortified the company's presence in the Middle East.

Ian now brings his wealth of experience and profound understanding of international markets to his role at Flahavan's, overseeing all facets of international sales. Through his dynamic leadership and unwavering commitment to excellence, he has been instrumental in driving the company's expansion and ensuring its continued success. Ian Cahill's exceptional knowledge of the Middle East, coupled with his strategic mindset and unwavering dedication, make him an invaluable asset to Flahavan's. With an impressive track record and a passion for fostering lasting relationships, he continues to play a pivotal role in advancing the company's global reach and solidifying Flahavan's as a leader in the Middle Eastern market.