Speakers Ahmed Shireen Korayem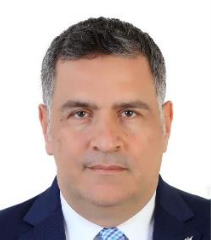 Ahmed Shireen Korayem is Vice President of the General Authority for Investment for Investment Promotion, Executive Board Member of Chamber of Building Material, Chairman of the Cement Industry Division at EFI, Egypt's Delegate and Board Member at the Arab Union for Cement and Building Material.
He has a master's degree in business administration from ESLSCA, and is a Doctoral candidate at AASTMT. He has numerous success stories in the commercial, industrial and technological fields. The last of which was during his position as the CEO of Alnahda Cement, where he successfully steered the company from a loss valued at tens of millions into a profit of more than EGP100 million in only a year and a half. His early career years were baked in the largest well known global firms such as FRITO-LAY International, AMERICANA, and Pepsi Cola Egypt. In 2002, he entered the cement industry as the Commercial Director of Helwan Portland Cement (now a member of Heidelberg), where he participated in its restructuring until it became the modern company that is well-known today. Later, he established one of the largest cement distribution companies in Egypt that was well reputed in the cement market. In addition, he launched cementegypt.com, which is the first website to provide specialized market information that is needed by the stakeholders of the building and construction sector in Egypt.